"Teamwork is the ability to work together toward a common vision. The ability to direct individual accomplishments toward organizational objectives. It is the fuel that allows common people to attain uncommon results." – Andrew Carnegie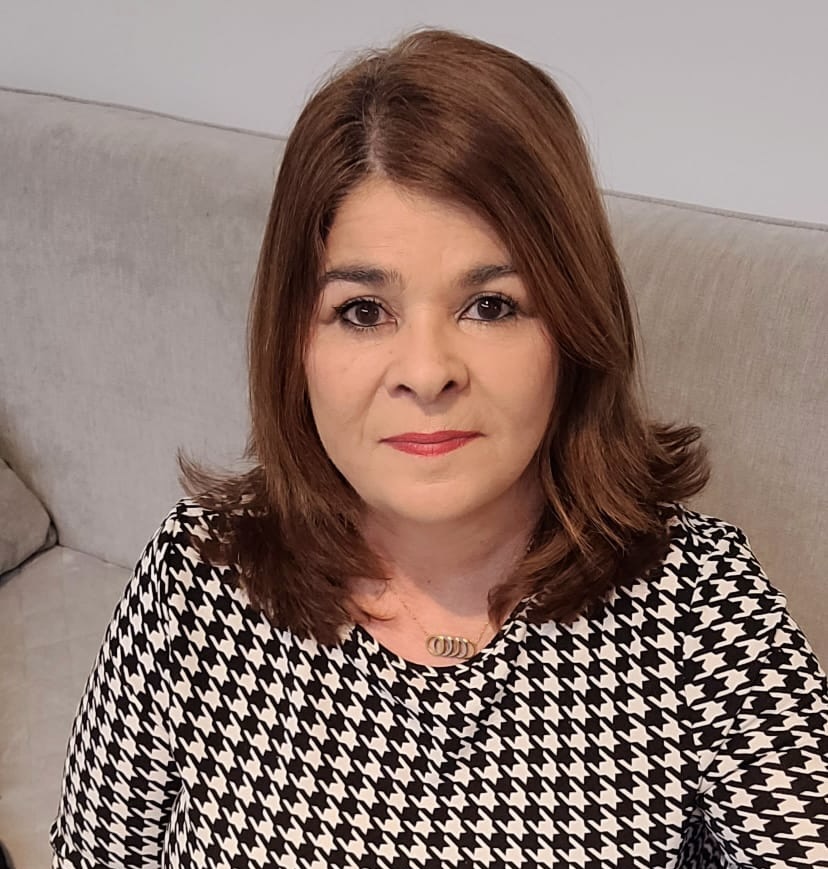 Maryrose Francica
---
Director
Maryrose Francica's area of expertise is in management and EU funds. She has extensive experience in managerial positions with leading local companies and managing the family business for eleven years before joining a local company where she worked as an EU funds project manager for 20 years. During this time, she has locally managed over 50 EU-funded projects from programs such as Lifelong Learning, Leonardi da Vinci, Lingua, Grundtvig, Erasmus Plus, FP6, FP7, and H2020. In 2019, she opened her own Company, Skills Zone Malta, where the focus is on her favorite subjects: entrepreneurship, soft skills, leadership skills, start-ups, and gender issues.
The promotion of the role of women in society, gender issues, gender equality, and fostering the entrepreneurial spirit were always of great interest to her. Currently, she is also the Executive Coordinator for The Foundation of Women Entrepreneurs (Malta), a position she has held since 2004. She was also the first Europe Direct Manager in Malta until 2007. Maryrose is also the General Secretary of The Malta Confederation of Women Organisations (MCWO) and an executive board member of the EMPOWER Platform set up in 2017 by Her Excellency Marie-Louise Coleiro Preca, President Emeritus of the Republic of Malta. In February 2020, Maryrose was nominated to sit on the gender budgeting committee of the European Women's Lobby (EWL). EWL is the largest umbrella organization of women's associations in the European Union, founded in 1990, working to promote women's rights and equality between women and men, and representing a total of more than 2000 organizations.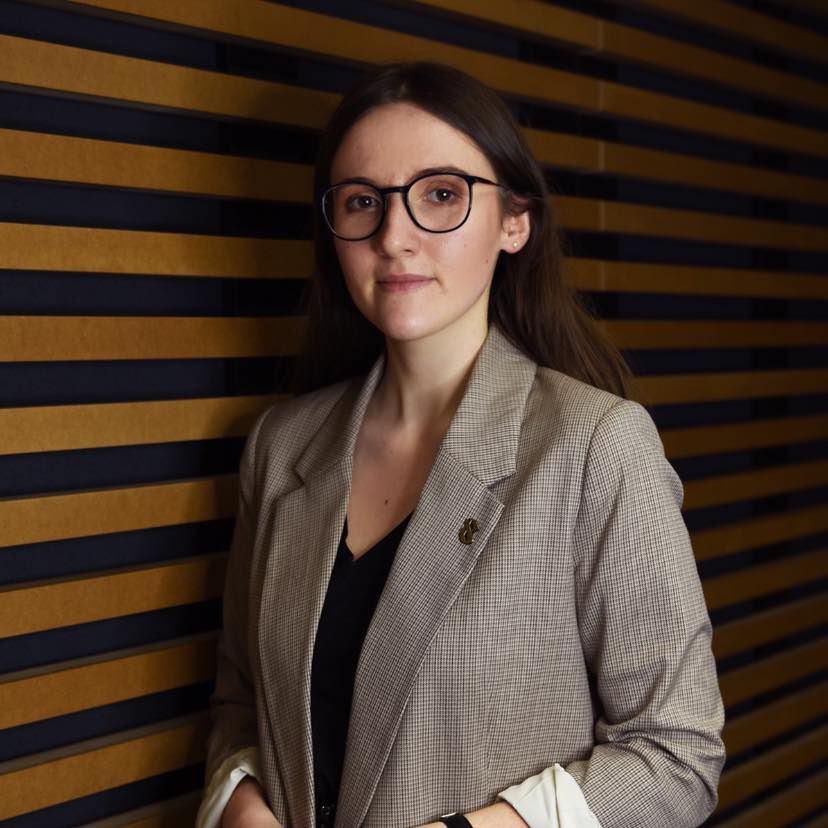 Dagmara Dąbek
---
Project Manager, Social Media & Marketing Expert
Dagmara is a student finalizing her M.A. Degree in International Relations. In 2022, she got a scholarship for one semester in Canada, where she deepened her political science interests. She specializes in human rights studies, explicitly being interested in how various policies exacerbate already existing inequalities. This interest led her to completion of many courses in this field. Her tremendous love for books also helps her learn about human rights issues. She is a proud mother to the collection of over 100 books concerning human rights, and it's still growing!
She has been socially active since she was 14 when she represented her school in the Youth City Council. Ever since then, she has been an activist in her region. She organizes various local events for people to change their mindset and undertake action to improve the current world situation. She is a person who is constantly doing something. Ever since she was 16 years old, she has worked in various places, gaining experience and understanding modern world values. She says it's her hobby to experience new things to flourish as a person. Therefore, one of her biggest hobbies is traveling and getting to know other cultures and foreign languages – in fact, she speaks 5 languages fluently.
Before Skills Zone Malta, she worked for a non-governmental organization in Poland, where she specialized in social media management and in the organization of local events as part of Erasmus+ projects. In the meantime, she has completed some training in social media and Internet marketing.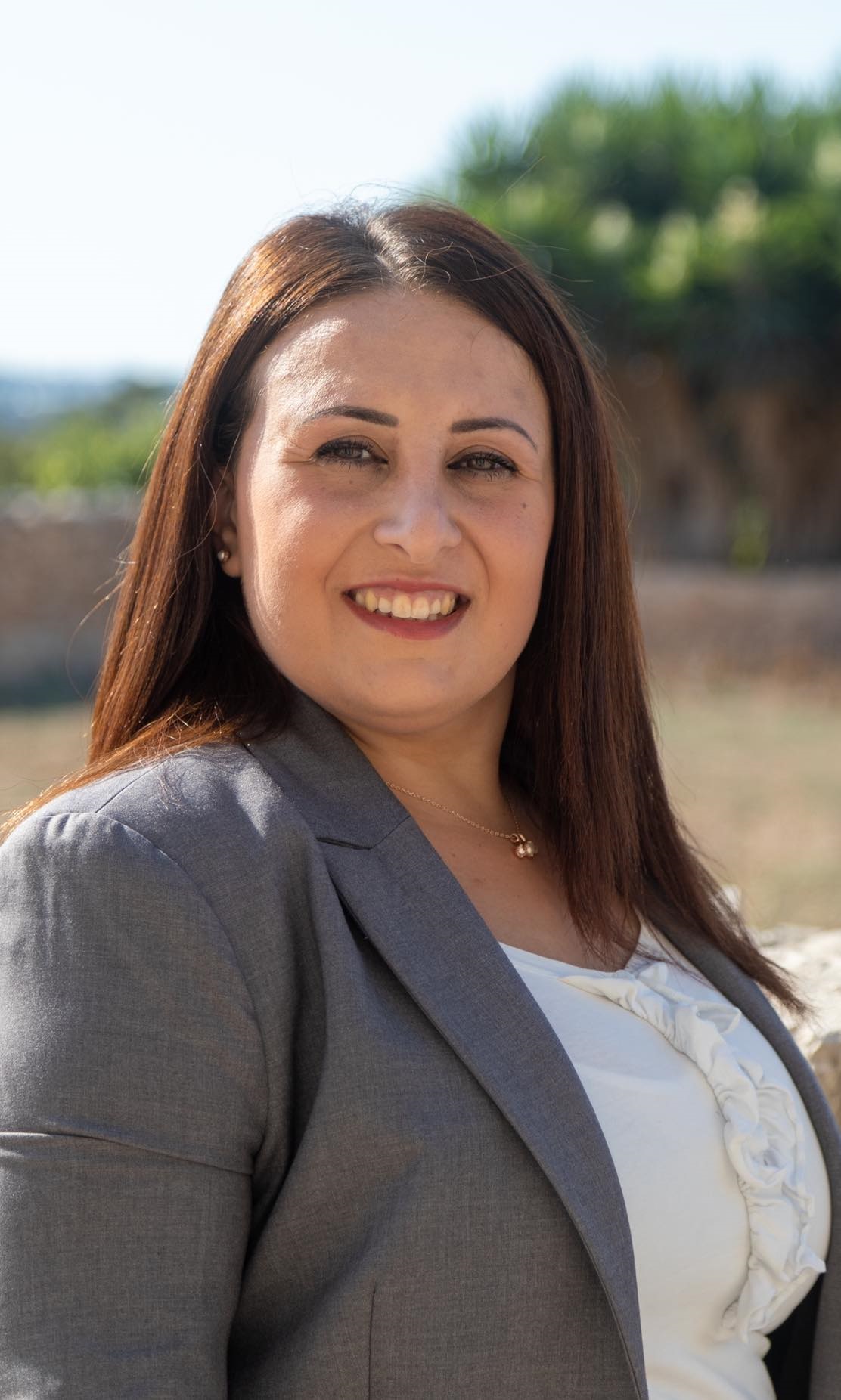 Francine Farrugia
---
Trainer & Content Writer
Francine Farrugia lives in Siggiewi, Malta, and holds an educational background in Finance, Management, and Entrepreneurship. She is graduation with a BA Hons in International Business Administration awarded by Middlesex University and Masters in Business Administration awarded by the Anglia Ruskin University of Cambridge and sitting for Doctoral studies in Research on the competitive Behaviour of Small Organizations. For the past years, Francine has gained a piece of vast knowledge and experience by working within the sectors of tourism, the financial services industry, and education, where she currently works as a Manager at the Payroll Unit within a local Maltese college.
Through the years, Francine has been involved in the voluntary sector within several local organizations and local communities through activism, SDG, and policy-making projects, which were based locally in Malta and also based on an international level within the European Union. Francine is passionate about arts, various cultures, and activism and loves traveling and reading.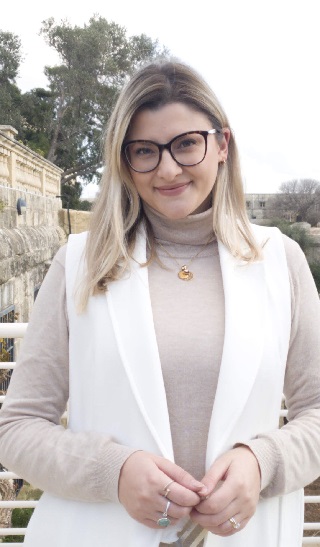 Alexia Micallef Gatt
---
Content writer & Stem expert
Alexia is a teacher of science and biology by profession. Alexia is in possession of two Master's degrees in the areas of science education and gifted and talented education. For both degrees, she has conducted research regarding fostering creativity in education. She is also involved in the management of Eramsus+ projects within her school which have involved both teacher and student exchanges.
Alexia is also an ambassador for the European Commission educational platforms Scientix and eTwinning, where she is able to work with educators across Europe. She is, therefore, responsible for the development of teacher training content while promoting innovative educational pedagogies and disseminating good practices. She is particularly passionate about projects which involve STEAM (science, technology, engineering, art, and mathematics), 21st-century skills, namely creativity and digital literacy, as well as the promotion of sustainable development goals and environmental awareness.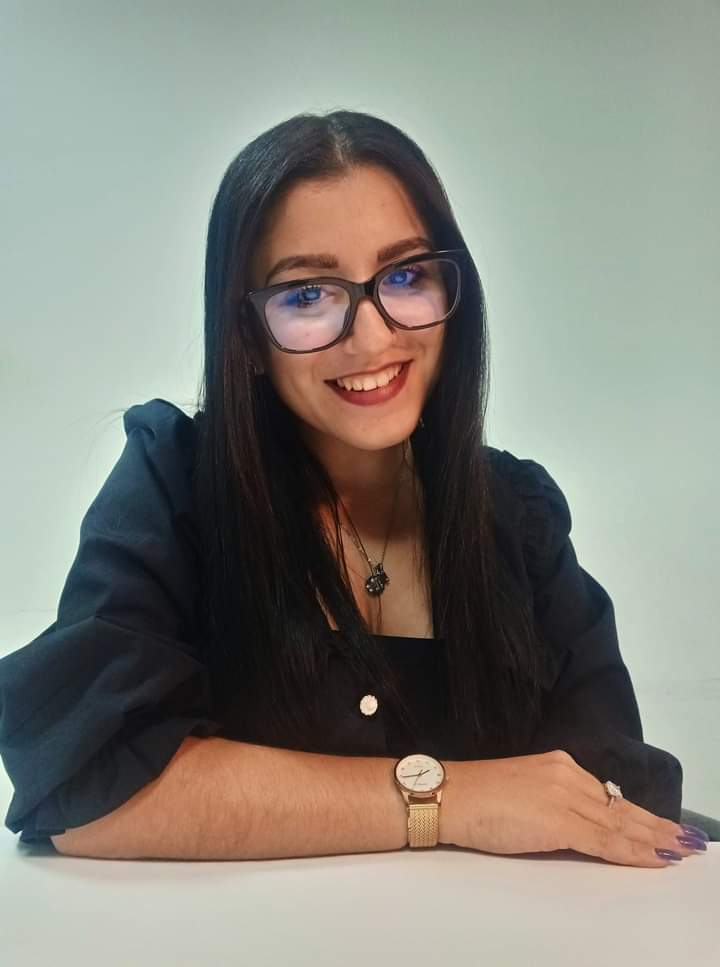 Mandy Cascun
---
Logistics & Events Organiser
Mandy is finalizing her studies in the field of Psychology and Management. She is currently writing a BA in Psychology and Management and working on submitting her thesis, which focuses on psychological well-being in the workplace.
In 2021, she started working with Transcranial magnetic stimulation (TMS) and Crisis Resolution Malta. TMS is a non-invasive procedure that uses magnetic fields to stimulate nerve cells in the brain to improve symptoms of depression, mental health problems, and depression. This center works to save people's life from suicide. She has experience working at the call center and as well on the Krizi app (Crisis app). This app is live 24/7, and it is ideal for people who need help but who prefer to chat instead of call.
She has always been a champion for the marginalized sector of society. The field of disabilities, mental health issues, and social care were always close to her heart. Between 2019 till 2021, she worked in these fields by taking care of the support workers and handling clients' problems and complaints about the support workers themselves.
Mandy is an avid traveler and enjoys various adventures both in Malta and abroad.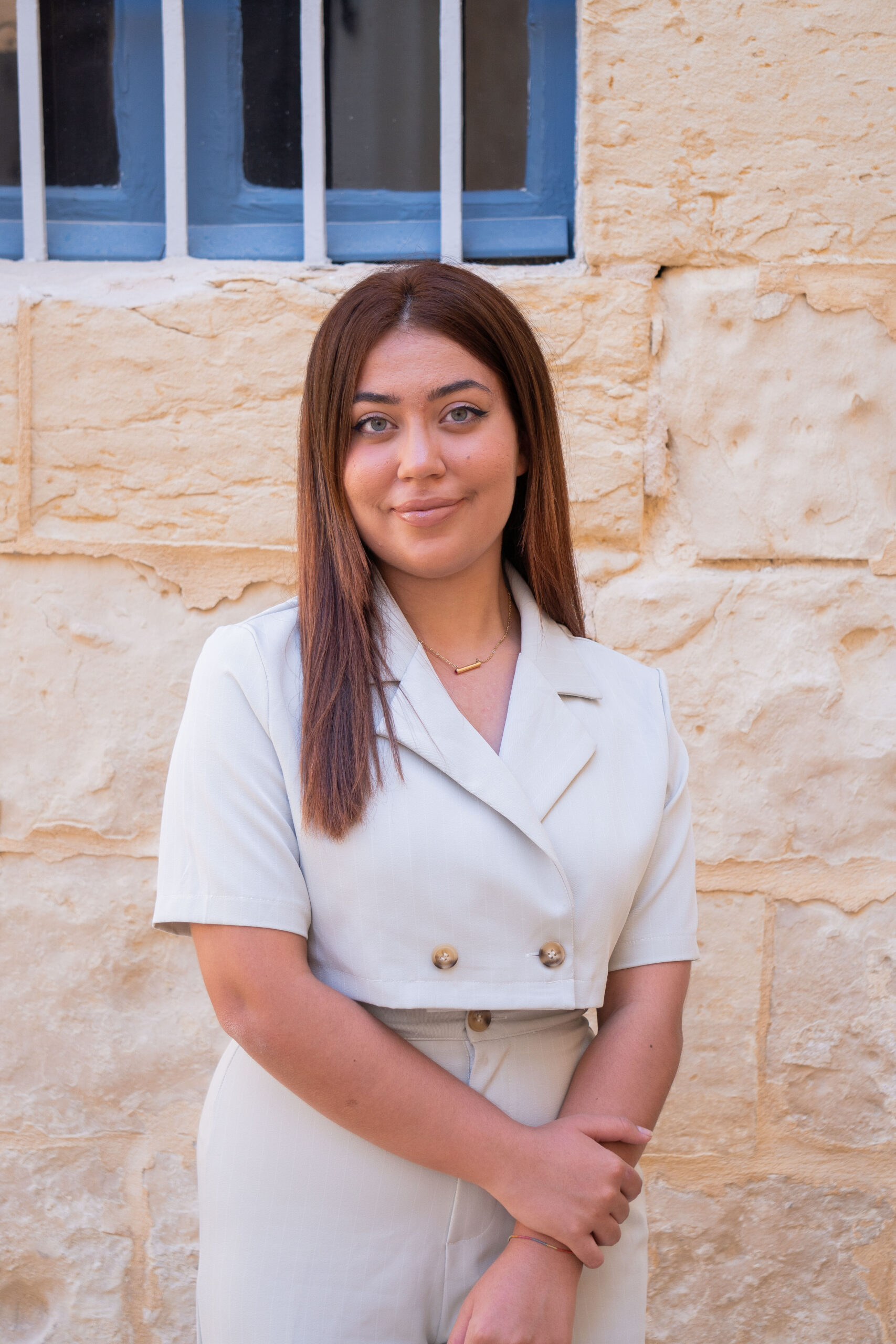 Julia Balzan
---
Project Assistant
Julia is a 21-year-old student activist. She is currently reading for a Bachelor of Arts at the University of Malta, where she majors in Philosophy and minors in Communication Studies.
She developed a love for activism when she was 16, and since then, she has sought to create and inspire social change wherever she can. She spent three years in one of the University's student organizations, where she eventually became president, and then moved on to representing all of Malta's youth as the Director for the Environment within Malta's National Youth Council. This experience ignited within her a deep appreciation for environmental activism and climate justice.
Through and through, Julia loves to be kept busy. Apart from her work in activism, one of her greatest passions is dancing – a discipline that she has been learning for the past 18 years. She frequently dances at national events as part of a dance company and often participates in the University students' musicals as a choreographer.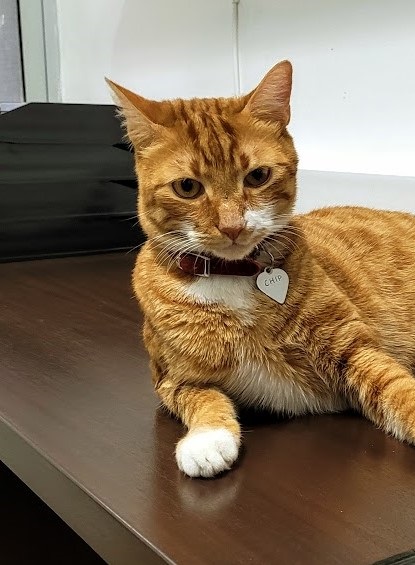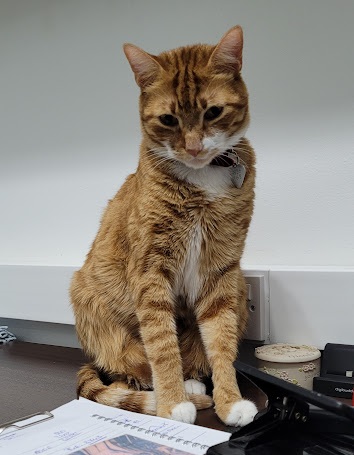 Chip
---
General Manager
Maryrose lovingly adopted Chip and since then he become a significant part of Skills Zone Malta. He arrived in the midst of the Covid lockdown and brought with him hours of entertainment. His naughtiness and penchant for knocking expensive china to the floor are legendary and surpassed only by his loyalty and affectionate nature. Chip loves to make himself visible during online calls; his favorite place is the office.
"Coming together is a beginning; keeping together is progress; working together is a success." – Henry Ford