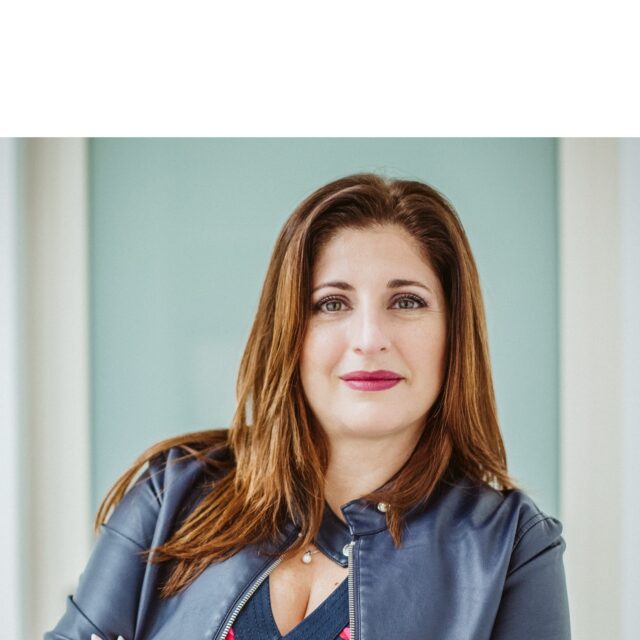 Genevieve Abela
Area of expertise
: Education, Tourism, International Education, Business Solutions, Marketing, Events, and Operational Management
Genevieve's Expertise is in Education Tourism, Business Solutions, Marketing, Events, and Operational Management, for Tourism and Education focused organisations. In 2012, she joined FELTOM (Federation of English Language Organisations in Malta) as the Federation's first Chief Executive Officer, where she was responsible for ensuring that FELTOM built solid relationships with government authorities and industry stakeholders and was responsible for championing Malta as a centre of excellence in English Language Teaching, and has recently joined FATTA (Federated Association of Travel and Tourism Agents) as their first CEO with the intention of strengthening the associations legacy as a professional and independent tourism association. Genevieve now works as a consultant, brand manager, and destination manager, and also delivers training on team building and deliver motivational talks. Her experience and knowledge lend itself to the myriad of skills required in high pressured, fast paced environments that focus on network building and quality branding.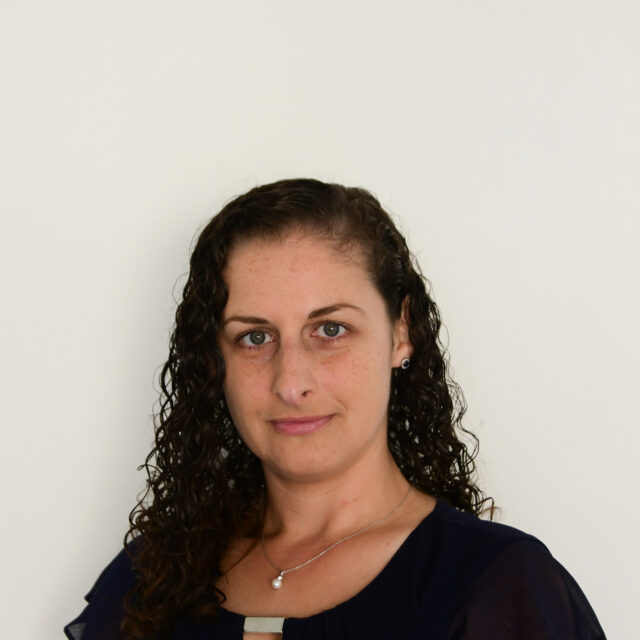 Galeann Barbara
Area of Expertise: Erasmus+ projects, Entrepreneurship, Operations, Management.
Galeann is an entrepreneur at heart with a successful start-up under herbelt. Starting from ground up, she grew a brand from inception into a1.4million Euro revenue / year company within just 6 years and handledrecruitment, operations and marketing to achieve this. A leader byexample, who sets ambitious goals and strives to reach them whilstempowering and coaching the team.Galeann is an EU Funding expert, and also has hands on experience intapping and managing funding having secured and managed Euro 4.8million in funding under various funding streams. This includesinternational strategic partnerships.She has overall 14 years' experience working in the educational sector, 10years of which being Managerial experience and business development
Galeann Barbara contact details
Linkedin: /in/Galeann-barbara
Email: galeann.barbara@gmail.com

Marisabelle Bonnici
Areas of expertise: Nutrition, Eating disorders, Poly Cystic Ovary Syndrome, Pharmacy, breathwork and Neurolinguistic programming.
Marisabelle is a pharmacist by profession and spent 6 years managing her own pharmacy. She was always very fond of personal development and her entrepreneurial spirit led her to further her studies and specialize in eating disorders, nutrition, hormone health, intuitive eating as well as neurolinguistic programming (NLP). She is currently training to become a certified breathwork facilitator, an excellent tool to help both one's mental and physical wellbeing. Her passion about physical and mental wellbeing comes attached with 3 years' experience as a health and body coach and 9 years' experience as a business owner.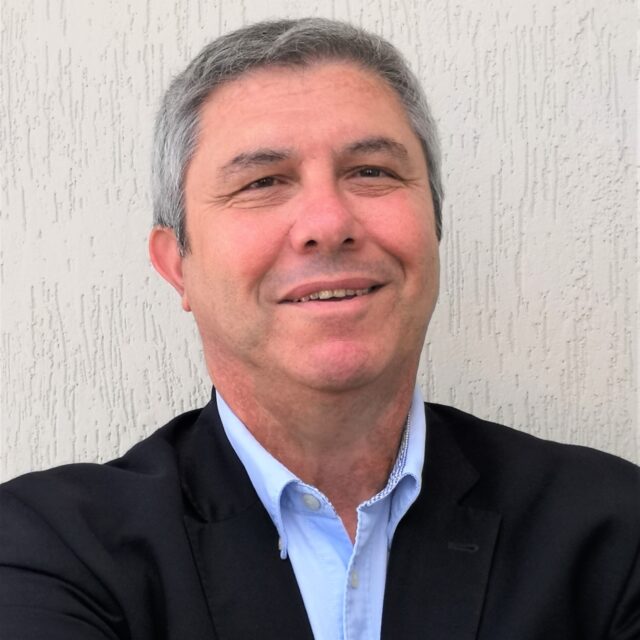 Mario Cassar
Area of Expertise:Executive and Team Coaching, Career Coaching, Training, Leadership Development, Business and General Management Consulting
Mario is an executive and team coach with over twenty years' experience working in top management structures having occupied a number of C-Level leadership positions and directorships in travel and tourism, financial services, franchise operations, property development; gaming and IT as well as the educational sector (TEFL).
He is the founder/owner of konsultadvisory Limited, and for the past six years has focused on supporting leadership development through executive and team coaching. He is among one of the first coaches globally to hold the Individual Team Coach Accreditation (Foundation) by EMCC Global and is also Belbin Team Roles Accredited with extensive coaching and mentoring experience. He has also created leadership development programmes and training courses for clients and has over 700 hours of training delivery, focusing primarily on leadership development and interpersonal skills. He also produces and moderates webinars on behalf of clients and supports organisations in a consultative position and/or by providing temporary general management services.
Linkedin Profile: www.linkedin.com/in/mario-cassar
Mobile: +356 99470099
Email: m.cassar@konsultadvisory.com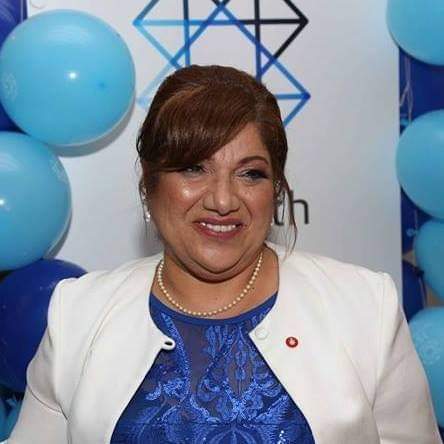 Dame Jane Chircop
Dame Jane Chircop is the founder of Sapphire Real Estate Group of Companies, registered in the Republic of Malta. Making a name for itself as a credible & reliable company with innovative ideas. Jane's was a women ambassador for female entrepreneurship from 2010 to 2012.
Jane, a woman of determination by nature, was encouraged to branch out on her own by a large number of her clients who felt more at home with her unique methods of doing business. Because she generates an atmosphere of trustworthiness, they felt more secure making their investments directly with her. Armed with ten years of managerial experience in the property business, this was just the trigger that Jane needed to finally take the plunge. And Sapphire was born! The name Sapphire was conceived by Jane herself. The gem actually represents her own birthstone, for her it also meant that it would be a good start to a new life-cycle in the business. Sapphire Real Estate Group of Companies is actively involved in preserving our rich local heritage and architecture as her corporate social responsibility which she owes, is to the ancestors, & the future generation. In 2017 Jane was knighted as dame of honour by the order of St. John of Jerusalem Knights Hospitallers. In March 2020 Jane was awarded by the Woman Economic Forum exceptional woman of excellence.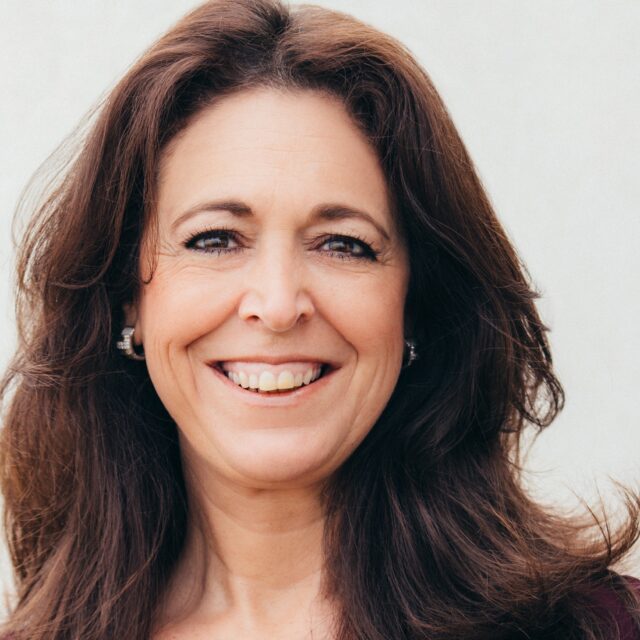 Sharon Cusens
Area of Expertise: Psychology & Change Management – coaching soft skills in personal empowerment and transformation, to elevate one's personal & professional development. Motivation, Emotional Intelligence & Mental Wealth.
Sharon is a Psychology graduate & Change Management consultant. Her work experience involved HR, coaching and strategic planning in an Orthopaedic clinic in Frankfurt, Germany for 16 years. Following a life-changing event, she directed a film illustrating how to overcome and grow out of life-challenging situations and today works as a life coach at the Academy for Inner Excellence where she coaches participants in how to transform their lives, empower themselves and become the change themselves. She is the founder of Spring Productions International Ltd, a film director and creator of Spring Film Therapy – a 90-minute Spring coaching documentary (which was co-funded by the EU) in new and improved approaches to mental health & emotional well-being. She co-created the book series A Universal Language with children who, through this project, learnt how to overcome  trauma.  During Covid 19, she ran various courses empowering the workforce in the tourism industry in Malta. Sharon features on TV, radio shows and is a motivational speaker at various events in how to move towards becoming mentally wealthy, and to bring positive change into one's life.
www.innerexcellenceacademy.com
www.springproductionsinternational.com
info@springproductionsinternational.com
https://www.facebook.com/springproductionsinternational
https://www.linkedin.com/in/sharon-cusens-290800152
Trailer to Love Will Find a Way – a film directed by Sharon Cusens: https://youtu.be/W-JjbNqNITc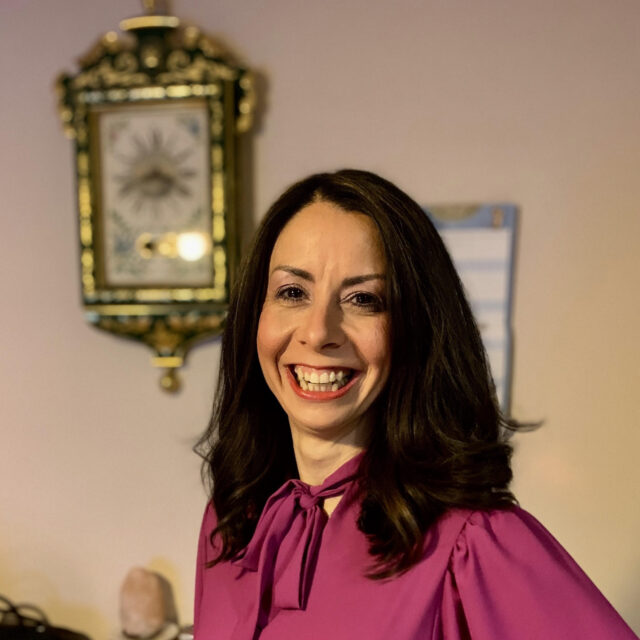 Catherine Galea
Areas of Expertise: Self-Awareness, Mindfulness, Self-Empowerment, Self-Love, Emotional Freedom Technique, Neuro Linguistic Programming, Reiki, Healing and Transformation, Finding Purpose, Awakening the Feminine, Emotional and Mental Health, Stress Management, Finding Balance, Spirituality
Catherine is an Empowerment Coach, Mindfulness Teacher, and Energy Healer. After nearly 20 years in a successful insurance career, Catherine decided to follow her heart and soul.  She is now supporting others on their journey of healing and transformation from the inside out just like she did. Catherine has been helping adults and children to live a positive, happy and fulfilled life for 7 years. She does this through her work on a 1-1 basis, group trainings, circles, retreats and speaking events on stage, TV and radio.  She is also the Founder of 'Unlock Your Purpose'. Unlock Your Purpose is a programme, that teaches participants 5 strategies that will transform their life so they can start doing the work they are meant to do. It is a combination of self-awareness coaching, self-reflection exercises, creativity, mindset and belief work, and meditation that leads to life fulfilment, success and happiness. "I help people who are feeling overwhelmed, lost, stressed out, burnt out, confused to access their own power, to become free from what is holding them back and bring balance in their life. I help them to connect to the inner self, the world of our emotions, thoughts, memories, feelings and desires. The inner self is the place where we have all the answers, we hold our deepest desires and passions, and can guide us to live a life of purpose, empowerment, happiness and fulfilment."
Website: www.unlockyourpurposenow.com
Facebook: Catherine Galea – Unlock Your Purpose
Linkedin: /in/catherinegalea
Email: info@catherinegalea.com catherine@unlockyourpurposenow.com
Phone: +356 9944 3114, +357 9982 2425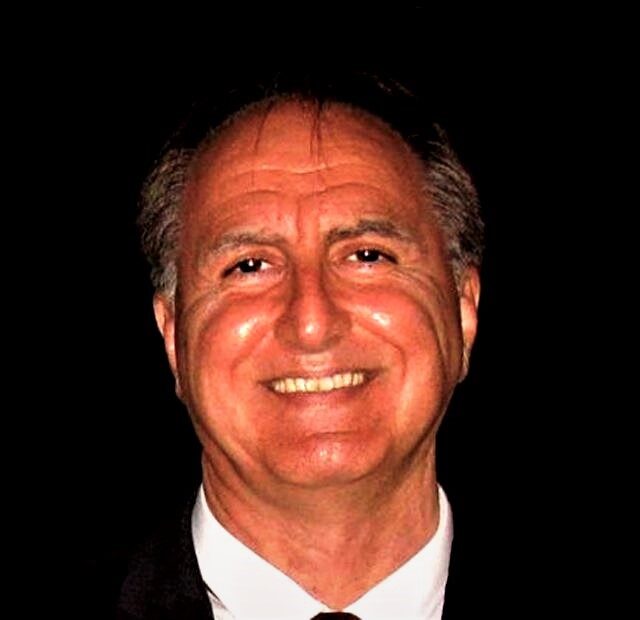 Steve Farrugia
Area of expertise:  Life-Skills Training; Self-Empowerment; Hypnotherapy; Mind- and Soft-Skills Training; Performance-Anxiety management; Assertive behaviour and Leadership.
Steve's Personal Development training started early and progressed to the study of NLP by 2012, reaching Master Practitioner level, and later proceeding to Hypnotherapy under the tutelage of the British Academy of Hypnosis.  This was followed by formal Trainer training in 2014. Steve started his Life Coaching profession in 2013, which evolved into a specialization toward 'personal empowerment.'  He then commenced the highly-reviewed Essential Life-Skills courses followed by the Art of Manifesting (LOA) workshops by 2018.  Since then, he has been commissioned by various independent training organizations to deliver their programmes as well as his own courses under their brand.  Steve is regularly featured on radio and TV shows as resident Life Coach, where he is acclaimed for his practical strategies and simple explanations.
Steve Farrugia contact details
www.linkedin.com/in/steve-farrugia-malta
Mobile: (+356) 7939 0177 | 999 8765 2
Email: steve@lifecoachingmalta.com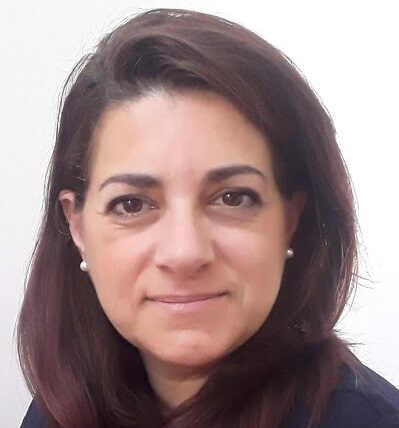 Mariella Galea
Areas of Expertise: HR management and development, leadership development, corporate training programmes, performance management, employee engagement, succession planning, education, female leadership and entrepreneurship, soft skills training.
Mariella Galea is an HR Professional who partners with leaders and managers to bring out the best in people through HR management and development projects. After contributing to the Education sector for over 20 years as a teacher, trainer, and manager she moved into the corporate sector.
Mariella has led and handled projects related to excellence in HR, leadership development, training programmes, employee engagement, succession planning, performance management, female leadership and entrepreneurship, diversity, and equality.
Mariella is also the founder of HR TalentLEAD, a venture that offers HR consultancy, training, and L&D projects in partnership with business leaders to achieve results through people.
In addition to her extensive experience, Mariella is qualified in Education and HR, holding a MSc in HRM & D from University of Leicester with distinction and awarded the Ashton Prize award for overall best achievement.
Mariella values people, development through learning, creativity and innovation, excellence in service and above all, leadership with integrity.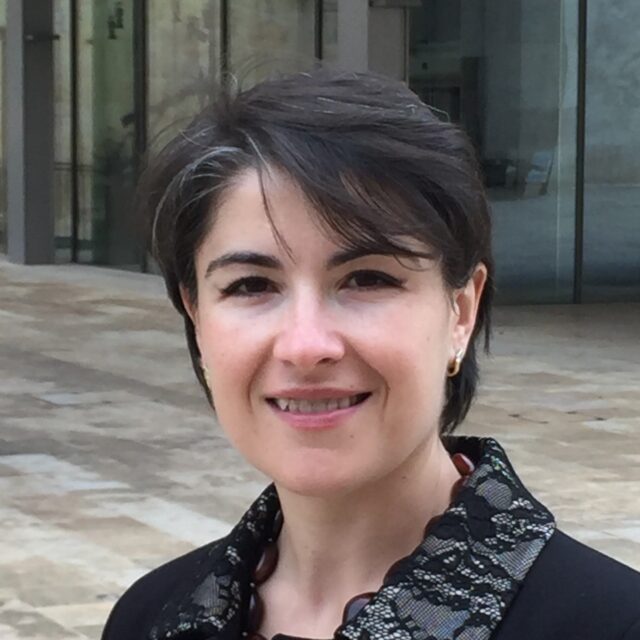 Anamaria Magri Pantea
Area of Expertise: Economy, Entrepreneurship business development, innovation, access to finance and investment readiness support.
Anamaria has been working with the European Commission as staff member of the European Institute of Innovation and Technology, as Malta National Contact Point and Management Committee representative for the EU's Competitiveness and Innovation Programme for SMEs, as well as an independent expert, evaluator and reviewer in a number of EU-level, inter-governmental and national programmes supporting innovation, entrepreneurship and SMEs, particularly with a focus on advancing towards a digital, low-carbon and circular economy. She also provides business advisory and management consulting services on RTDI results exploitation, innovation strategy, digitalisation, business development, internationalization and access to finance to various organisations across Europe. She does this both on an independent basis, and as selected expert service provider in the context of a number of EU-level and Malta specific business support initiatives. She is also an experienced trainer and facilitator of workshops and action learning processes, having delivered a number of short courses, university study units, public, project based and internal corporate workshops. She is also very active in diversity and inclusion support initiatives, including through her work as Malta Node coordinator of the Women Web-entrepreneurs Hubs (WeHubs) European Network, member of Silicon Valletta, eSkills Malta Foundation Women in ICT Focus Group, 100 Women in Finance and Business & Professional Women (BPW) Malta, as well as of the Consultative Council on Women's Rights to Maltese Ministry responsible for inclusion and equality.
Email: anamaria@ascendconsulting.eu
Mobile:  +356 99975380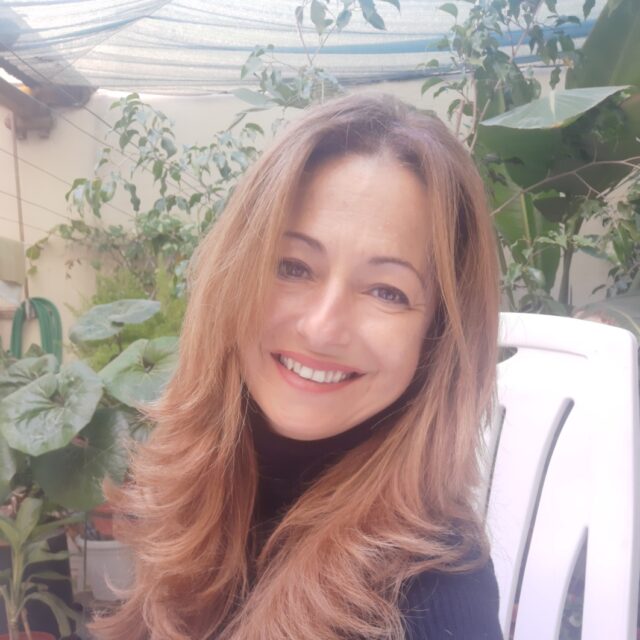 Veron Mizzi
Following the completion of her Bachelor of Commerce (Hons) degree, Veron pursued a career within the corporate sector, where she successfully climbed the corporate ladder for fifteen years. Thereafter, withstanding adversity in her personal life, left her feeling vulnerable and lost. This triggered a self-reflective process and she started to rebuild herself by reinstituted her studies at the University of Malta where she graduated with a Bachelor of Psychology (Hons). In the midst the turmoil she found an incredible amount of strength from within, and her perspective started to shift. Since obtaining her bachelor's degree in psychology, Veron has committed herself to coach, mentor, educate and motivate other individuals elevate themselves out of adverse environments and become the best version of themselves. Vernon has since given up her career in the corporate sector and is currently working in the Human Resources Sector where she uses her skills and combine all her past experiences to help, support and instil confidence in others.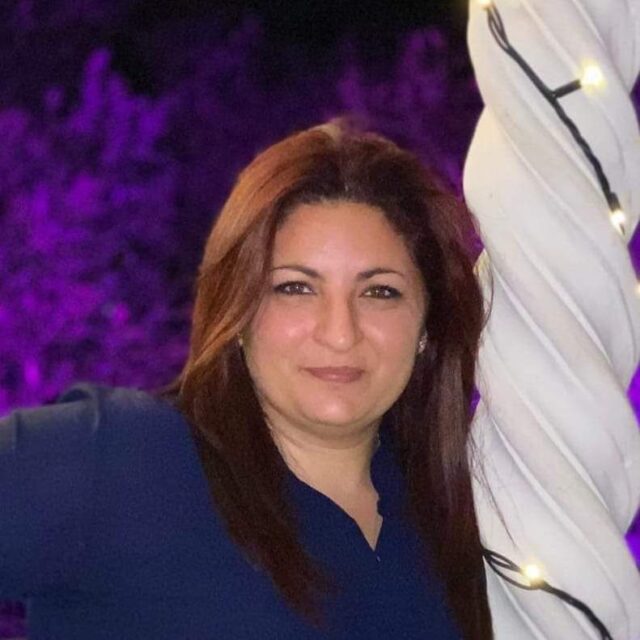 Nadia G. Sant
Area of Expertise: Self Awareness, Self- Love, Long Life Student of Life, Self-Development, Event Producer & Organizer.
Nadia is a Self-Development Event producer, organizer and Speaker whom since 2006 has invested most of her time to develop herself out of the old conditioning (way of thinking) both on a personal level and as a career woman. Being a single mother of three daughters this was not easy however she thought "If I can do this, more women and people can do this and if I want to see a difference, let me start from myself". By challenging herself de-learning the old way of thinking (doing things)and learning new ways, she has transformed her own life and managed to come together with various established speakers and organizations including the prison to bring forward for the general public, information and events related to Self-Development through radio, television and live events. Recently Nadia has teamed up with Skill Zone and looks forward to creating more awareness about the skills everyone already possesses and ready to develop.
Email: nadia.saar@gmail.com
Mobile: +35699261785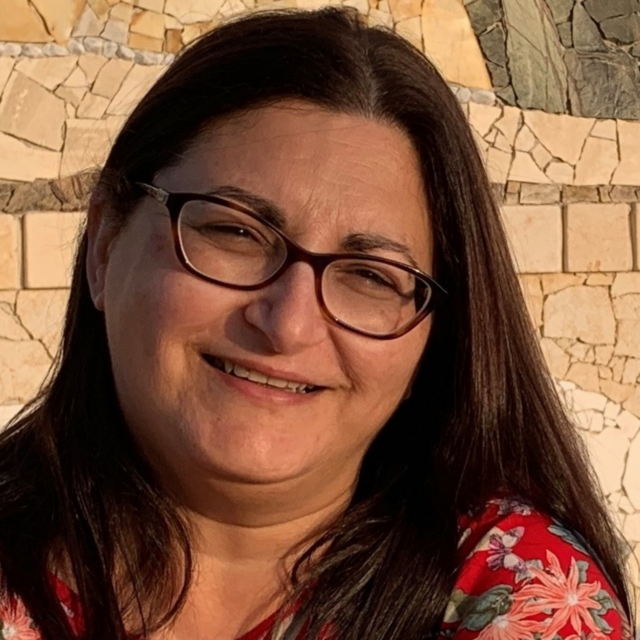 Vicky Zammit
Area of Expertise: Marketing specialist and consultant in marketing, communications, branding & business strategy for local and international brands based on the Maltese islands.
Vicky Zammit is the founder of Market Matters, a boutique marketing hub offering consultancy services to small and mid -sized companies. Vicky is also the Managing Director and Founder Gifts That Matter – a Corporate Gifting Concierge Service, that offers advertising novelties, corporate gifts and branded merchandise. She is extremely passionate about turning clients into brand advocates and has consulted in the area of training marketing and sales teams for over 5 years. Vicky has developed and delivered training in the areas of sales, customer care, vendor relations, strategic planning, digital strategy and marketing promotions. Moreover, Vicky trains and mentors young adults in preparation of official MATSEC Advanced and Intermediate Level examinations in Marketing Management. Vicky holds a B.A. Hons Bus. Mangt. from the University of Malta and a MA in Integrated Marketing Communications from the University of Malta and Kings College – London. Moreover, she has successfully completed the Professional Post Graduate Diploma in Digital Marketing from the Institute of Digital Marketing – Ireland.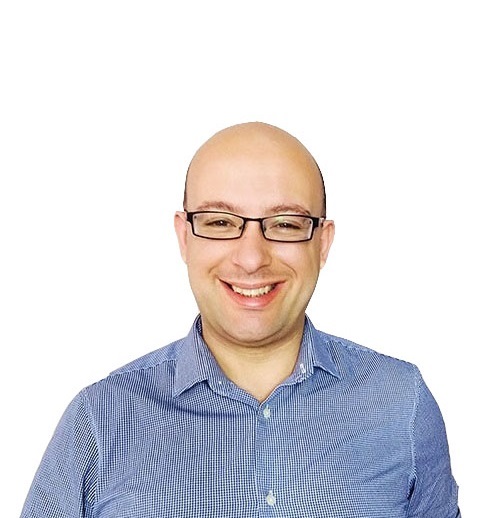 Adrian Xuereb Archer
Areas of Expertise: Emotional Intelligence, Self-Management, Time Management, Organisation Relations.
Adrian enjoys working towards a world where people love themselves to a point that they focus on building a better humanity. He does this by offering training and mentoring in emotional intelligence and self-management. In his studies, he earned a BSc (Business & Computing) and an MBA (Masters in Business Administration). Currently, he is reading for a Masters in Gestalt Psychotherapy. At work, he occupied business development positions that created, marketed, sold and delivered services in the aviation and digital marketing industries. He started training at 21 and today he lectures management students at diploma, degree and masters levels. In his teens and twenties Adrian suffered from low self-esteem and a great deal of social anxiety, through therapy, courses, mentoring and hours of self-work, he came out feeling happier and stronger. Being born on the 1st of April 1986 is a reminder to keep a sense of humour about him through life and learn how to transform difficulties into a beautiful life. Today he works to help others share that journey.
Website: www.adrianxuerebarcher.com